Our Hub
Within the region, there are various routes into teaching. We are currently a 'School Direct' lead school. School Direct is a way for passionate and enthusiastic people to train to become teachers. You will be trained in a highly professional and supportive environment and will develop the skills, knowledge and expertise that will enable you to plan and deliver engaging learning experiences for pupils of all abilities and dispositions.The Three Rivers Teaching School Hub has developed a strong network of schools to deliver a dynamic School Direct teacher training programme. We work in partnership with Newcastle and Northumbria Universities offering one year full time School Direct tuition placements in primary and secondary settings leading to a full Postgraduate Certificate in Education (PGCE).
Why train here?
You would become part of this long established partnership of schools that work closely together to share good practice and learn from each other. We believe passionately in the school based route into teaching and are dedicated to using our knowledge, skills and expertise to train the next generation of teachers. We are fortunate to be able to offer a wide variety of host schools including first, middle schools and high schools. In our schools trainees feel valued and supported. They have access to a high quality training programme and engage in a wide variety of experiences. Each trainee is assigned a mentor, an expert teacher carefully selected for their ability to develop the practice of new entrants to the profession, allowing them to fulfil their potential to become outstanding practitioners.
We emphasise practice not theory
PGCE awarded by Northumbria/Newcastle University
A subject mentor who will support and challenge you to reach your potential
A dedicated tutor overseeing every aspect of your training – giving regular feedback and helping you to plan your lessons
Staff in your school who are dedicated to your development
Access to education experts across the alliance, providing you with research based education techniques
Continuous support and guidance to build your confidence in managing the climate for learning within your classroom
You will be in the classroom from day 1
We provide high quality CPD, delivered by a variety of trainers with diverse experiences.
100% of students would recommend our School Direct Training programme
School Experience
School experience is essential if you are interested in becoming a teacher. Before you apply for teacher training, it is beneficial to gain as much experience in the classroom as possible in order to strengthen your application and prepare you for potential interviews.
Spending time in a classroom is the ideal way to strengthen your application for teacher training. School experience gives you the chance to watch lessons and see for yourself what it's really like to be a teacher – and allows you to draw on your own examples in your application and interview.
The Three Rivers Teaching School Hub can offer bespoke School experience days to suit your chosen subject. To register your interest please complete this form. We will be in touch as soon as possible.
Please check the eligibility requirements below before requesting school experience. For further information please email teachingschool.hub@the3rivers.net
Fees & Funding
Tuition fees of £9,250 are payable to the university.
Support is available to assist you with your training. For up to date information regarding grants, loans and bursaries please visit the Get Into Teaching website.
Entry Requirements
School Direct offers a school-based route to achieving a Postgraduate Certificate in Education (PGCE) and aims to attract the highest quality candidates.
In order to apply for a place on our School Direct programme you must have:
A UK undergraduate degree with a first or 2:1 classification, or recognised equivalent (a 2:2 classification may be accepted for candidates who demonstrate exceptional aptitude or have long term experience in a school setting)
A GCSE grade C or above in English Language and Maths
A GCSE grade C or above in Science or a Science subject (Primary only)
Evidence of an interest and enthusiasm for teaching young people
Strong specialist knowledge of the subject you wish to teach (secondary candidates)
You will be required to undergo a Disclosure and Barring Service (DBS) check to verify your suitability for working with children and young people.
If you have studied outside the UK, you should visit the National Academic Recognition Centre (NARIC) website to find out whether your qualifications are the equivalent to UK GCSEs, A Levels and an undergraduate degree.
How to Apply
Applications are now open. Apply now
If you think you would like to train to be a teacher with the Three Rivers Teaching School Hub and decide that the School Direct route is for you then please visit the website below for further advice and guidance on how and when to apply.
Applications can be made via the DfE Apply for teacher training service. Prospective trainees need to register for the application process. You will be required to submit the following information:
Personal details
Choice of programme
Education history
School experience
Personal statement
References
The interview process will consist of planning and teaching a 20 minute lesson, a short presentation and an individual interview. As we are recruiting to a number of schools, there may be a number of headteachers and teachers on the interview panel.
If you are successful in your training, there is the possibility that you may be employed the following year as a newly qualified teacher in one of the schools in the partnership, depending on vacancies.
If you have any questions, please contact us on 01670 501537 or email teachingschool.hub@the3rivers.net.
School Direct Places
Primary

Our primary partnership schools are inclusive and stretch across the age and ability range.

Primary trainee teachers may be placed in one of the following host schools:

Abbeyfields First School, Morpeth
Cambo First School, Morpeth
Chantry Middle School, Morpeth
Holy Trinity First School, Berwick
Morpeth All Saints, Morpeth
Newminster Middle School, Morpeth
Ponteland Community Primary School, Ponteland
St Roberts RC First School, Morpeth
Swarland Primary School, Morpeth

Applicants may express a preference for a placement at a specific school, but we cannot promise to meet such a request.

Please visit the schools' websites to get a flavour of the schools you may be working in.

If you have any questions, please contact us on 01670 501 537 or email teachingschool.hub@the3rivers.net.

Download the course structure here.

Secondary

We will be offering secondary School Direct placements in:

Mathematics
English
Biology
Chemistry
Physics
History
Geography
Business Studies
Computing
Modern Foreign Languages (French and Spanish)
Art
Drama
Music
Design Technology
RE

Our secondary partnership schools include:

The King Edward VI High School
Prudhoe Community High School
The Duchess' Community High School
Ponteland Community High School
George Stephenson High School

Applicants may express a preference for a placement at a specific school, but we cannot promise to meet such a request.

Please visit the schools' websites to find out more about the schools you may be working in.

If you have any questions, please contact us on 01670 501 537 or email teachingschool.hub@the3rivers.net.

Download the course structure here.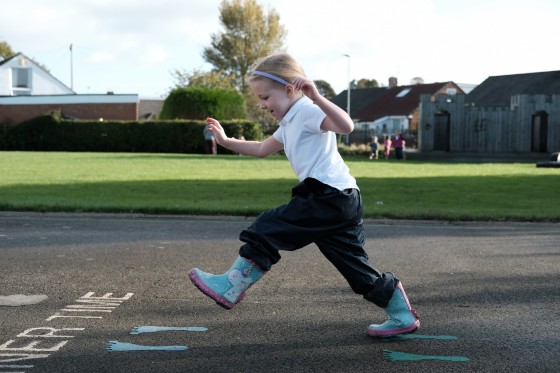 Would you like to offer a placement?
There are many benefits to hosting trainee teachers, including:
Professional development. Mentoring trainees is an excellent way to provide development opportunities to staff
The trainee teacher is an additional resource for the school
Financial support is provided for host schools
Playing a pivotal role in developing outstanding teachers
Trainees bring innovative, research based ideas into the classroom
We are looking to expand our partnership of schools and would welcome a conversation to discuss the benefits of hosting trainee teachers.
Please read our School Direct blog post to see a trainee teachers perspective and get in touch if you are interested.
Get in touch
"Teachers are highly skilled and enthusiastic; they are relentless in their drive to help students to achieve their very best."
Ofsted, 2014